Grooming & Bathing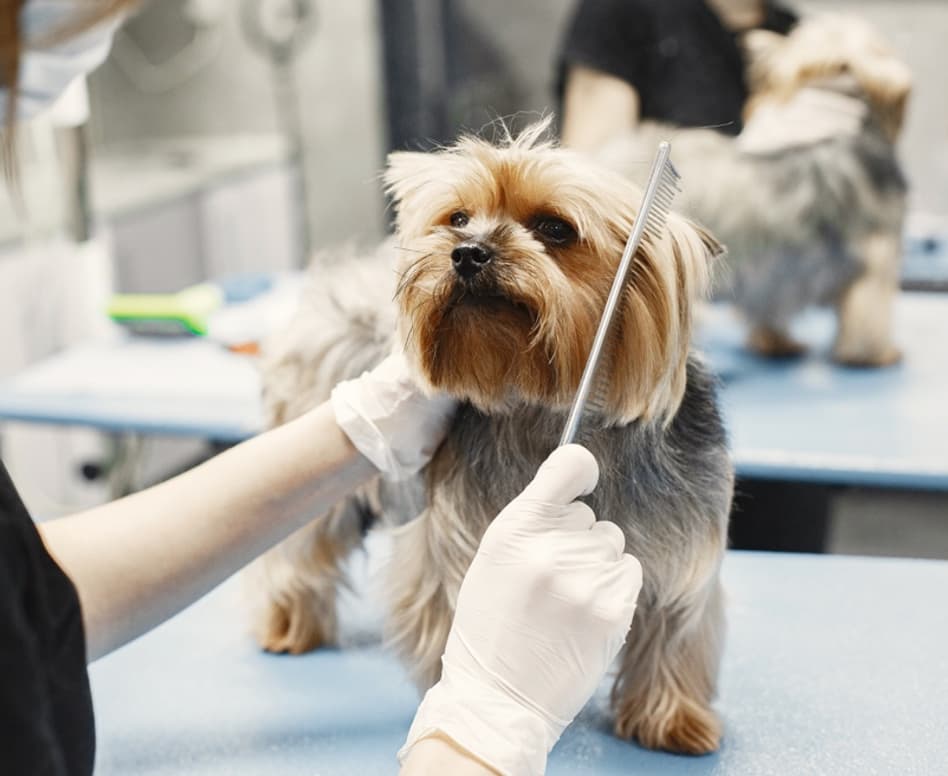 At Loop 410 Veterinary Hospital, we know that grooming is not just about making your pet look good – it's also essential for their overall health and well-being. That's why we offer a comprehensive range of grooming services to keep your pet looking and feeling their best.
Our experienced and trained groomers offer top-of-the-line services, including haircuts and trimming, nail clipping, anal gland expression, ear cleaning, medicated baths, and full brush services. We cater to pets of all breeds, sizes, and personalities, ensuring that each one receives personalized attention and care.
Our grooming services go beyond just the basics. We use high-quality, pet-safe products and techniques to ensure that your pet's coat, skin, and nails are healthy and vibrant. Our medicated bath services are designed to treat a wide range of skin conditions, such as allergies, hot spots, and dry skin, to name a few. We also offer breed-specific haircuts and styling to enhance your pet's natural beauty.
At Loop 410 Veterinary Hospital, we understand that grooming can be a stressful experience for some pets. That's why we take a gentle and patient approach to ensure that your pet feels comfortable and safe throughout the entire grooming process. Our groomers are skilled at handling pets with anxiety and fear, and we take all necessary steps to ensure that your pet feels at ease.
We believe that a happy and healthy pet starts with regular grooming. If you have any questions or concerns about our grooming services, please don't hesitate to give us a call. Our friendly staff is always happy to answer your questions and help you schedule an appointment. Treat your pet to the best grooming services in town at Loop 410 Veterinary Hospital.
Vaccine Requirements

Canine Vaccine Requirements

DHLP-P (Distemper, Hepatitis, Leptospirosis, Parainfluenza, Parvo)
Canine Influenza H3N8 & H3N2
Rabies
Bordetella

Feline Vaccine Requirements

FVCRP
Rabies
Feline Leukemia

Pet's that are not up to date may be vaccinated at check in.