Grooming & Bathing
We offer bathing services Monday through Friday. We ask that all baths come in early (before 10:00A.M.) so that they are allowed time to completely dry before going home. Appointments for baths are not required but are appreciated. Our bath prices include the bath, nail trim, ear cleaning, anal gland expression, blow dry, and a brush out. Extra services can be requested at an additional cost (i.e. nail grind with dremmel tool, etc.)
We require proof of current vaccinations for all pet's that stay in our hospital. All pets will be examined for fleas and ticks at check-in. If necessary, pets will be treated at the owner's expense.
Vaccinations Required: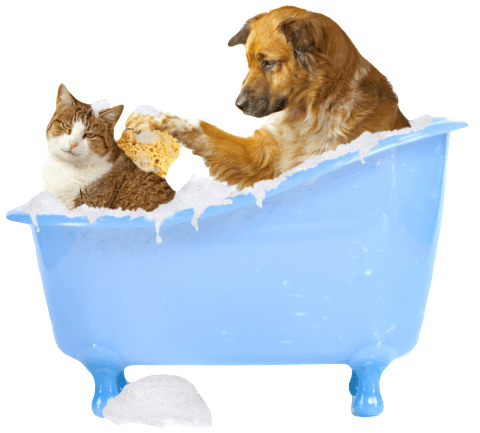 Dogs:
DHLP-P (Distemper, Hepatitis, Leptospirosis, Parainfluenza, Parvo)
Canine Influenza H3N8 & H3N2
Rabies
Bordetella
Cats:
FVCRP
Rabies
Feline Leukemia
Pet's that are not up to date may be vaccinated at check in.
Please call 210-824-7344 for bath prices.